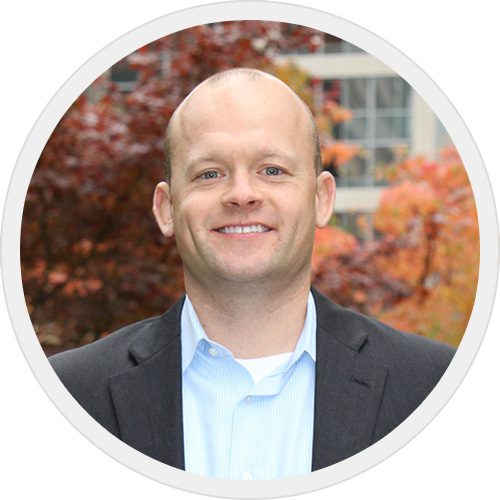 TJ Floyd
Founder & CEO
Growing up in the small town of Lake Tapps, Washington, TJ learned early on the value of strong bonds within a community. His love of close-knit connections kept him in Washington for school as he headed north to Bellingham to attend Western Washington University where he would graduate with honors in business administration and marketing in 2003. An avid skier, TJ witnessed an accident involving a snowboarder. He stayed with her awaiting medical assistance and that time proved to be valuable as that snowboarder is now his wife and they recently welcomed their first daughter to the world.
TJ spent several years at Apex Systems Inc. garnering experience and winning back to back Top Performer awards in 2006 and 2007, before breaking off and co-founding Prodigy Resources in Denver, Colorado. Prodigy was awarded "Fastest Growing Company" by INC 500 in 2012. After a few years helping get Prodigy up and running in Denver, CO, TJ decided to return to the Pacific Northwest and open a third branch in Seattle, Washington. With almost seven successful years running Prodigy, TJ purchased his Seattle office and Proliance Consulting was born. The little free time he has these days, TJ hits the golf course, enjoys grilling outdoors and cheering on a certain blue and green themed football team.
Bobbie Allen
Manager of Finance and Operations
Bobbie Allen hails from Clarinda, Iowa, a small town that hosts only 5,000 people. She stayed close to home for college attending Northwestern College in Orange City, IA, where she majored in accounting and minored in mathematics. This was a pre-cursor to a career that has seen her assisting in internal audits in Moldova, researching marketing strategies in the Ukraine, and volunteering with a nonprofit in Athens, Greece, providing aid to refugees.
Bobbie's future manifested itself at a microfinance internship orientation in Pennsylvania where she met her husband. He was Seattle based and soon after she re-located. After spending time in mortgage debt management in the Seattle area and then traveling abroad for 8 months with her family, she joined up with the Proliance team where she leads as the Manager of Finance and Operations.
Heather Rutledge
Lead Recruiter
What brought Heather to Proliance was her passion for startups and entrepreneurship. She grew up in Bellevue, Washington and attended the University of Washington's Foster School of Business. She majored in marketing and entrepreneurship. This soon turned into a career that saw her try her hand in sales where she was an award winning representative for Cintas. Heather began her recruiting career with TJ and shortly after was promoted to Account Management. Heather is now working as a Lead Recruiter where she plays a key role in the training and development of Proliance's recruiting team.
Outside of work Heather enjoys spending time with her two young daughters exploring the Northwest. With any free time she gets she enjoys learning about health, nutrition, and psychology. She loves a good motivational quote and seeing those around her succeed.